Touch Screen Control: only "touch" the button can use the machine.Error free machining
with the touch-screen display , intuitive and easy to select the main machine functions.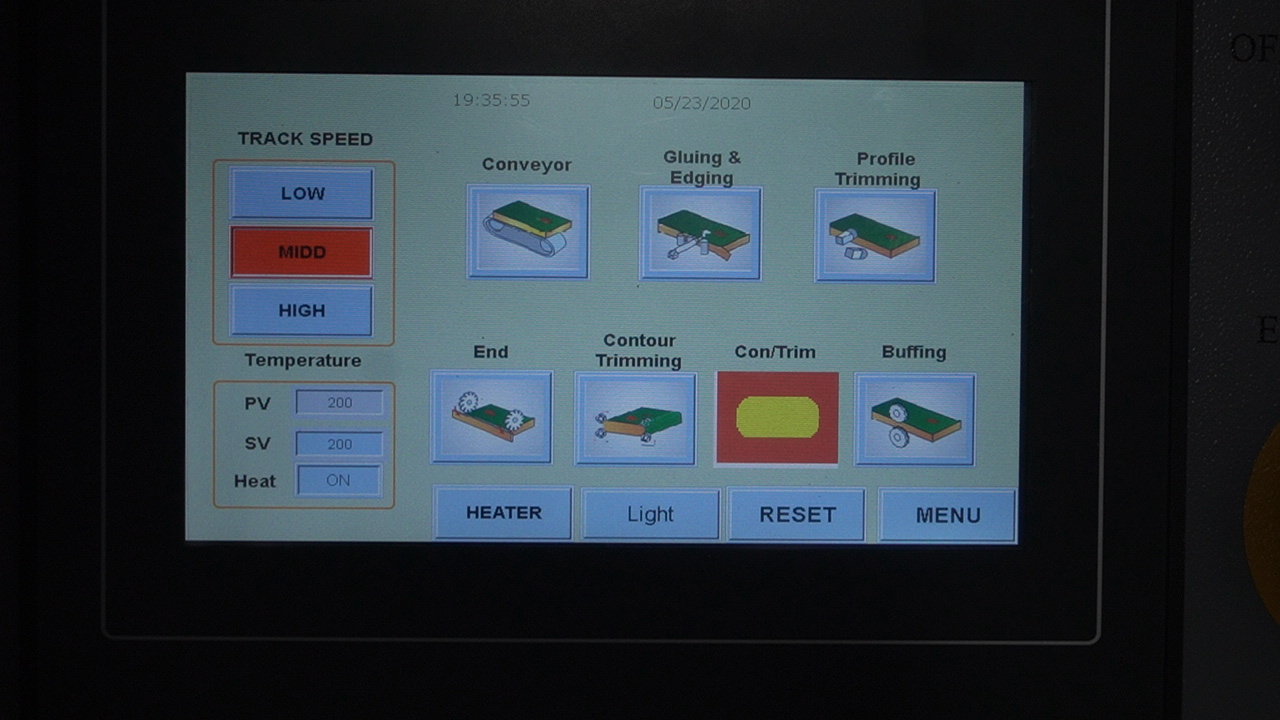 End cutting :With two high speed motor with power 0.35kw for each motor and high precision
linear guide guarantee for perfect cutting results.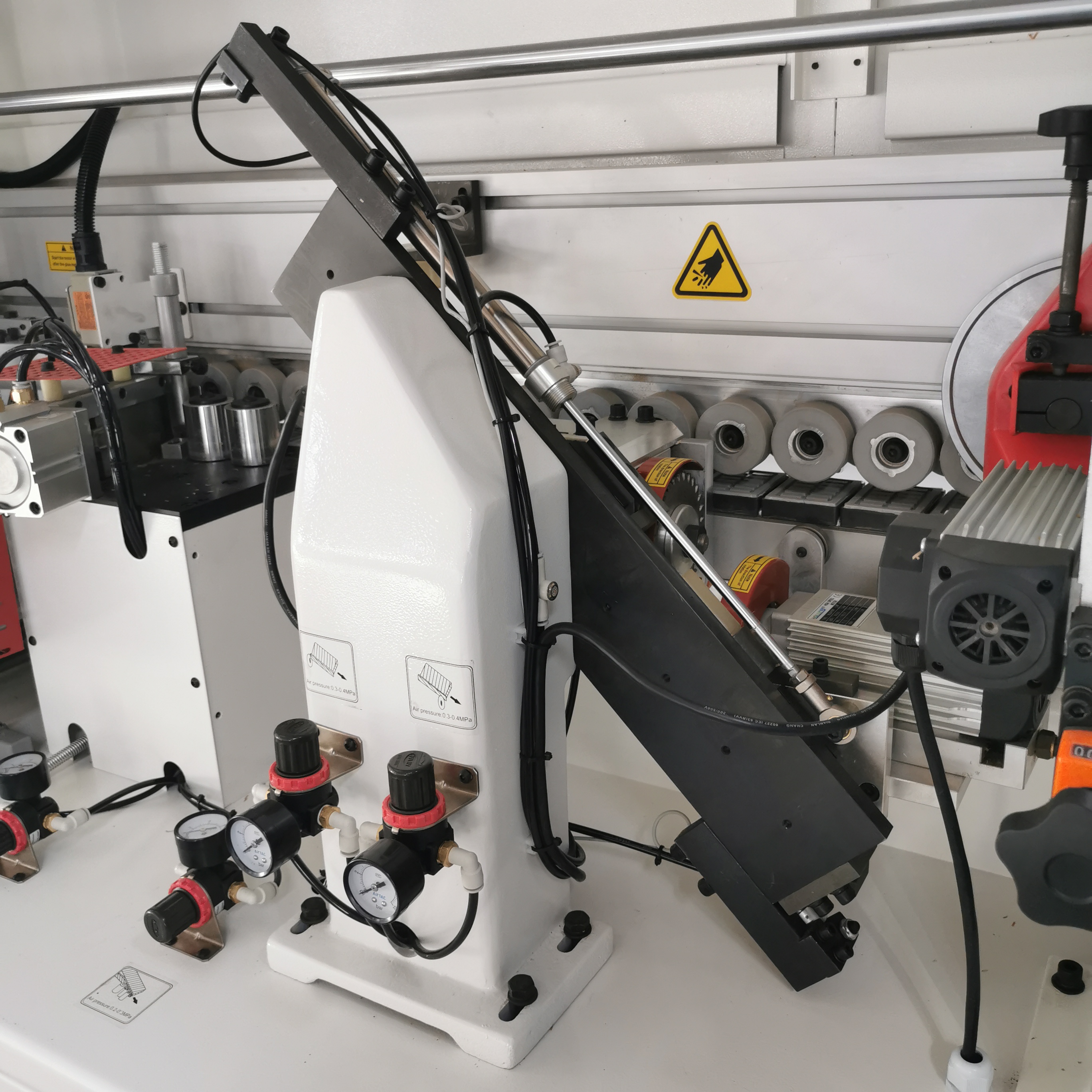 Fine trimming :With two high speed motor ,adjustment through the counter convenience
and quickly.2 mm radius tooling is included as standard.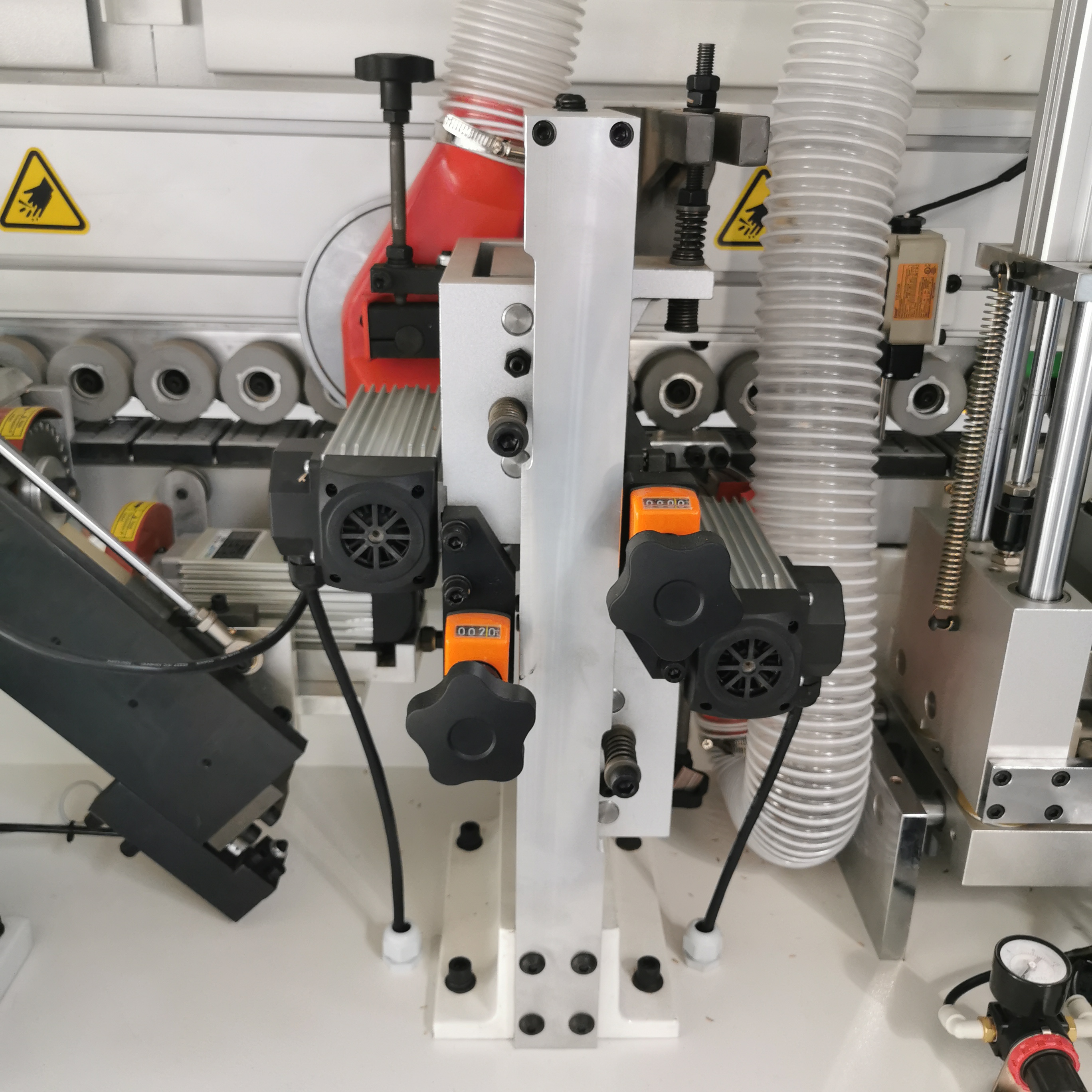 Corner rounding:Rounding of front and rear edge angle on straight, chamfered and post-formed
panels. The operation is automatically carried out by the unit and get an optimal finishing, without
necessity of further machining.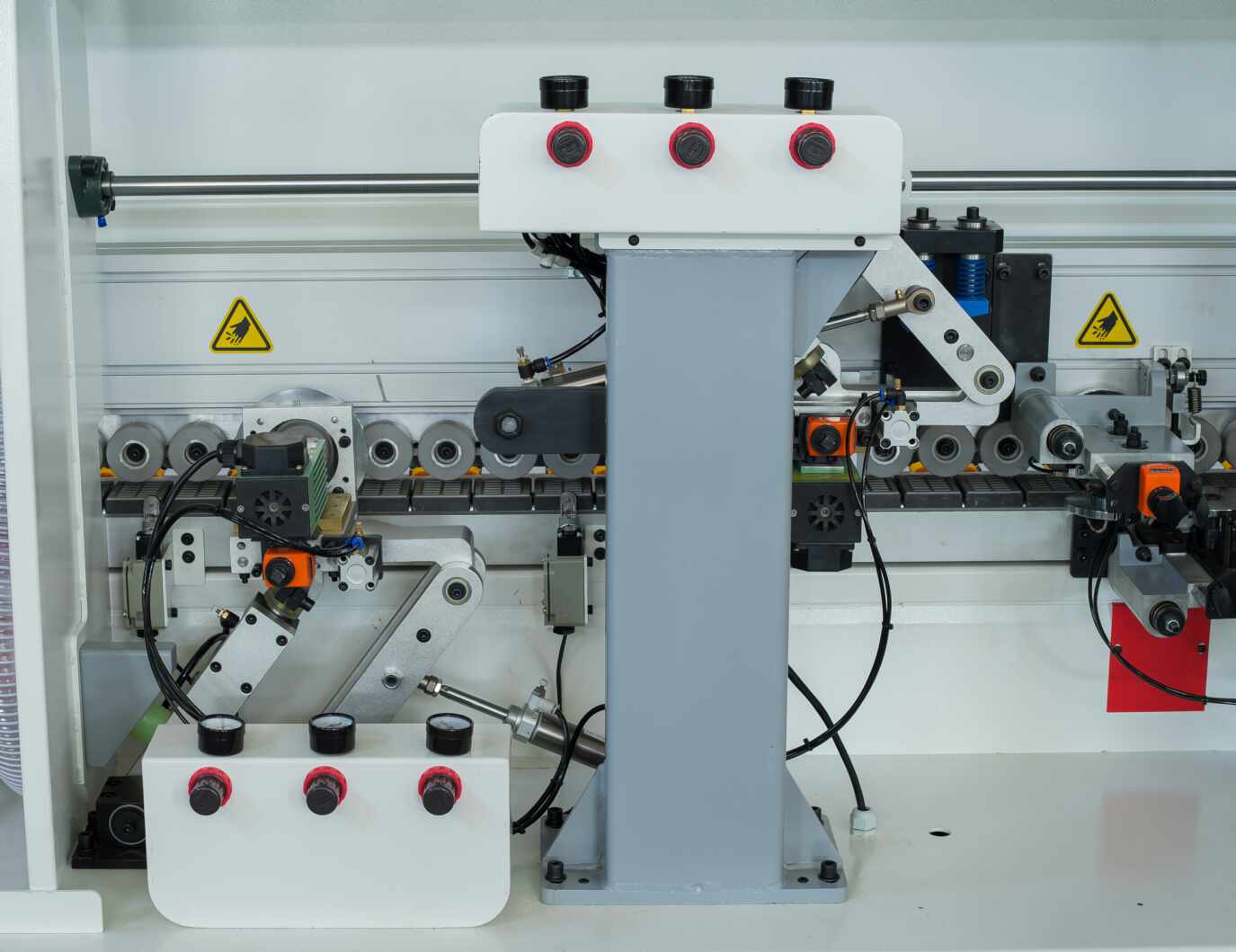 Optional installation of spray unit for application of polishing spray, prior to buffing.