Pre-milling:Two diamond milling tools rotating with high speed in apposing directions, ensure a precise
machined edge, before the edge material is attached.the processing height can be reached 55mm.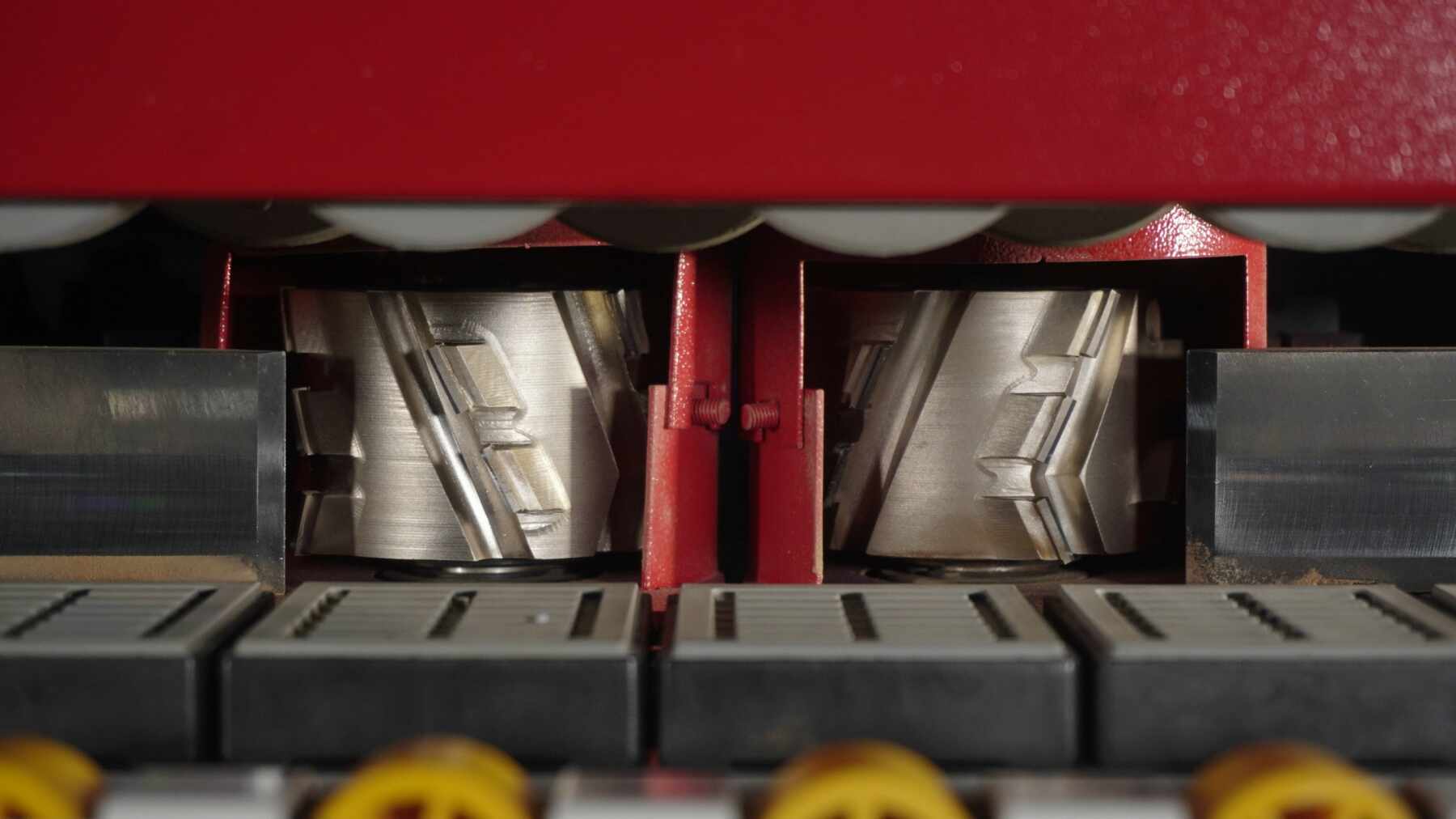 Corner rounding :Rounding of front and rear edge angle on straight, chamfered and post-formed panels.
The operation is automatically carried out by the unit and get an optimal finishing, without necessity of
further machining.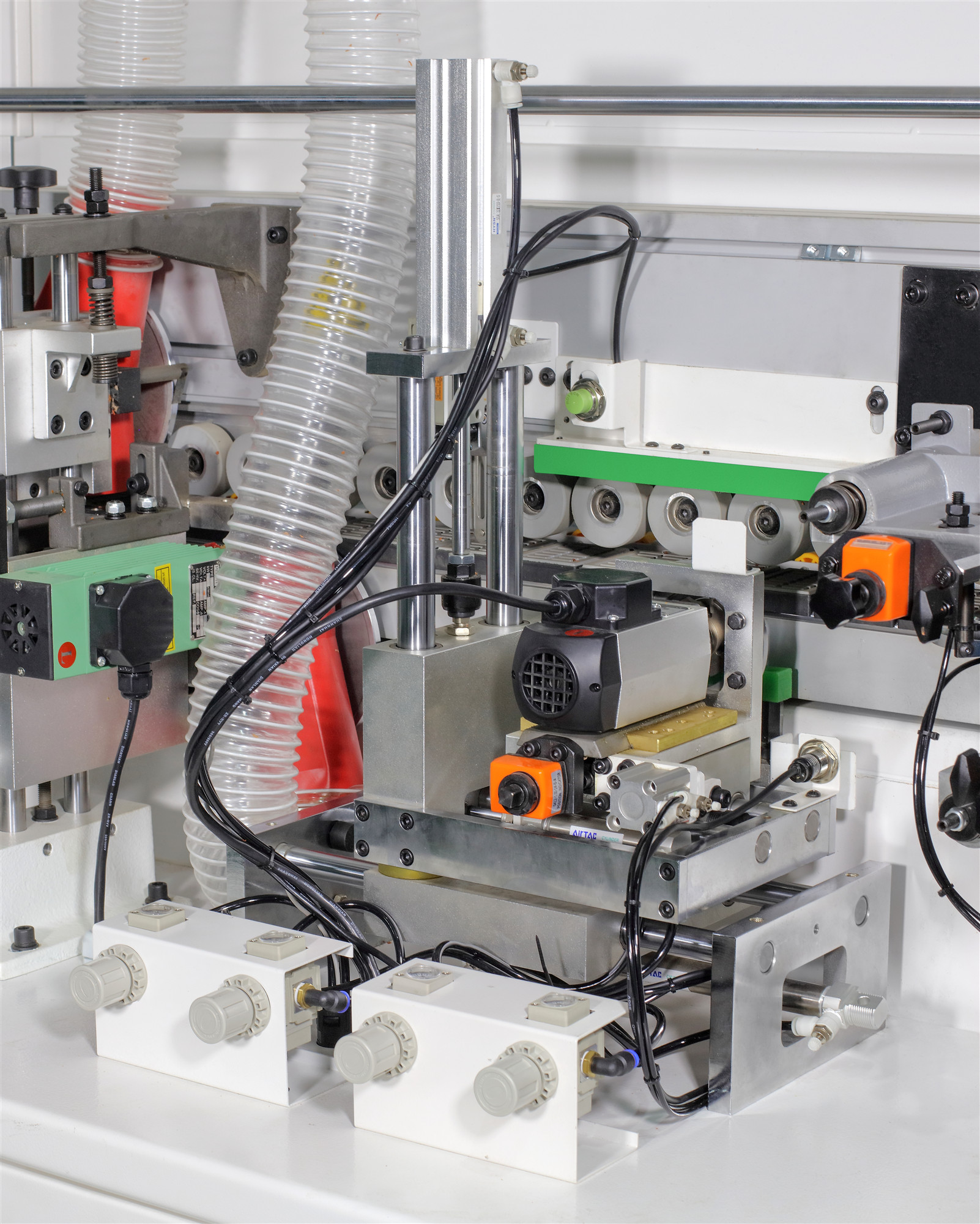 R scarpper :removed by the light scraping of the radius knife,ensure the smooth finish.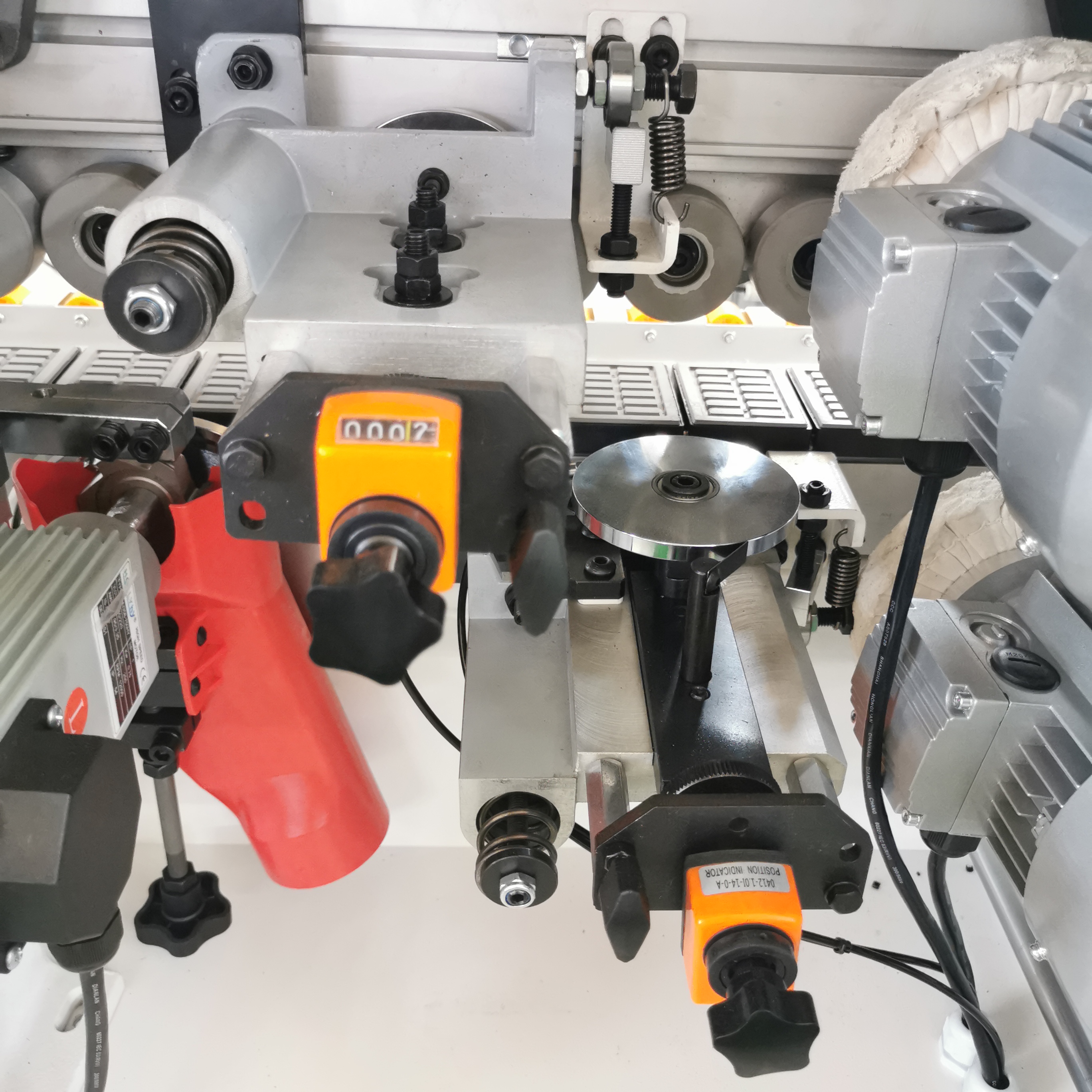 Optional installation of spray unit for application of polishing spray, prior to buffing.