Premilling :Two diamond milling tools rotating with high speed in apposing directions, ensure a precise
machined edge, before the edge material is attached.the processing height can be reached 55mm.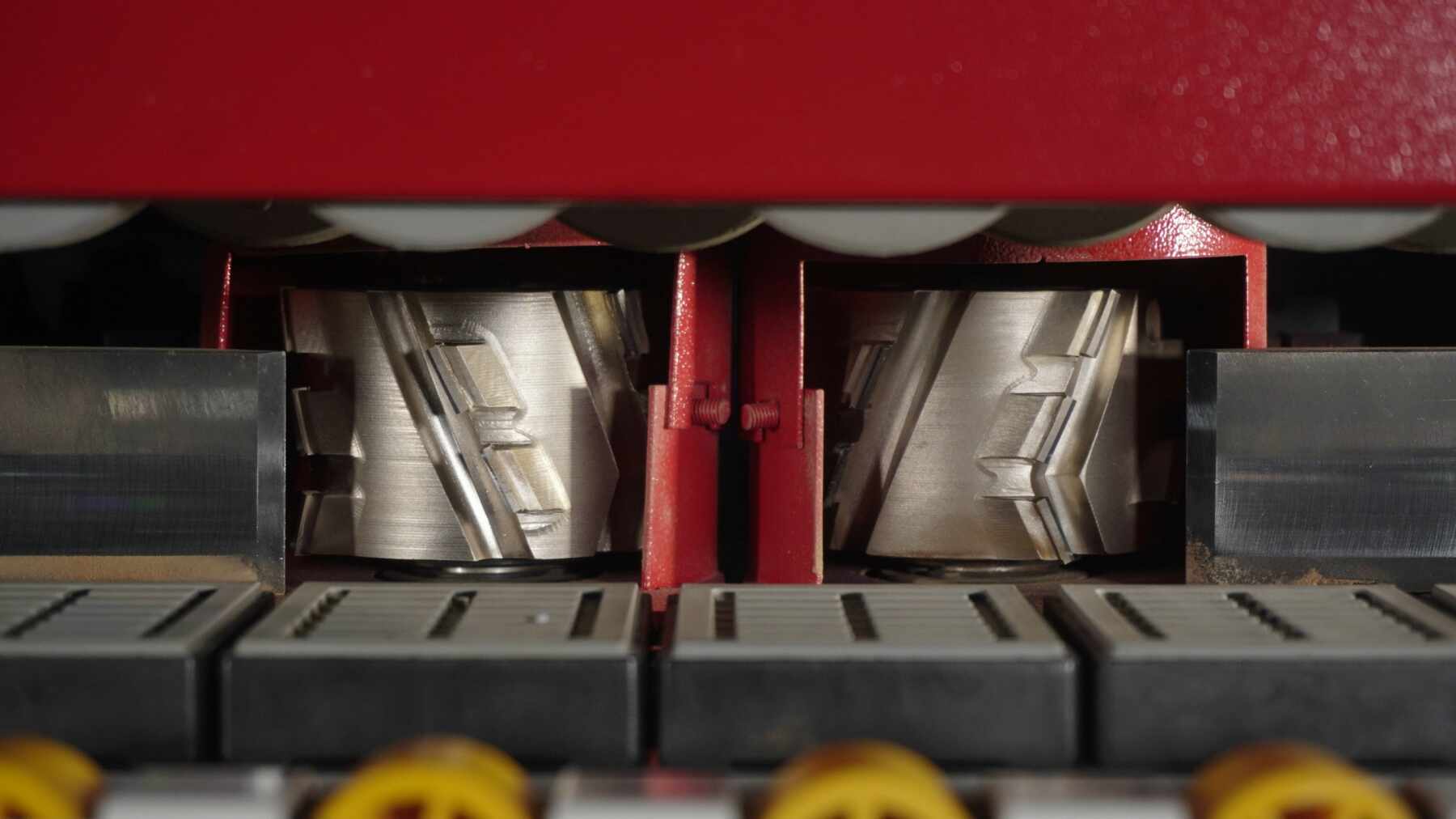 Glue pot :changeable glue pot can be quickly and easily replaced and hold 2 kg of adhesive granulate.
The heating power is 1.75kw,about 20mins heating time ,the machine is ready for use .The quick and easy
change to other adhesive colours save lots of time no need to clean again.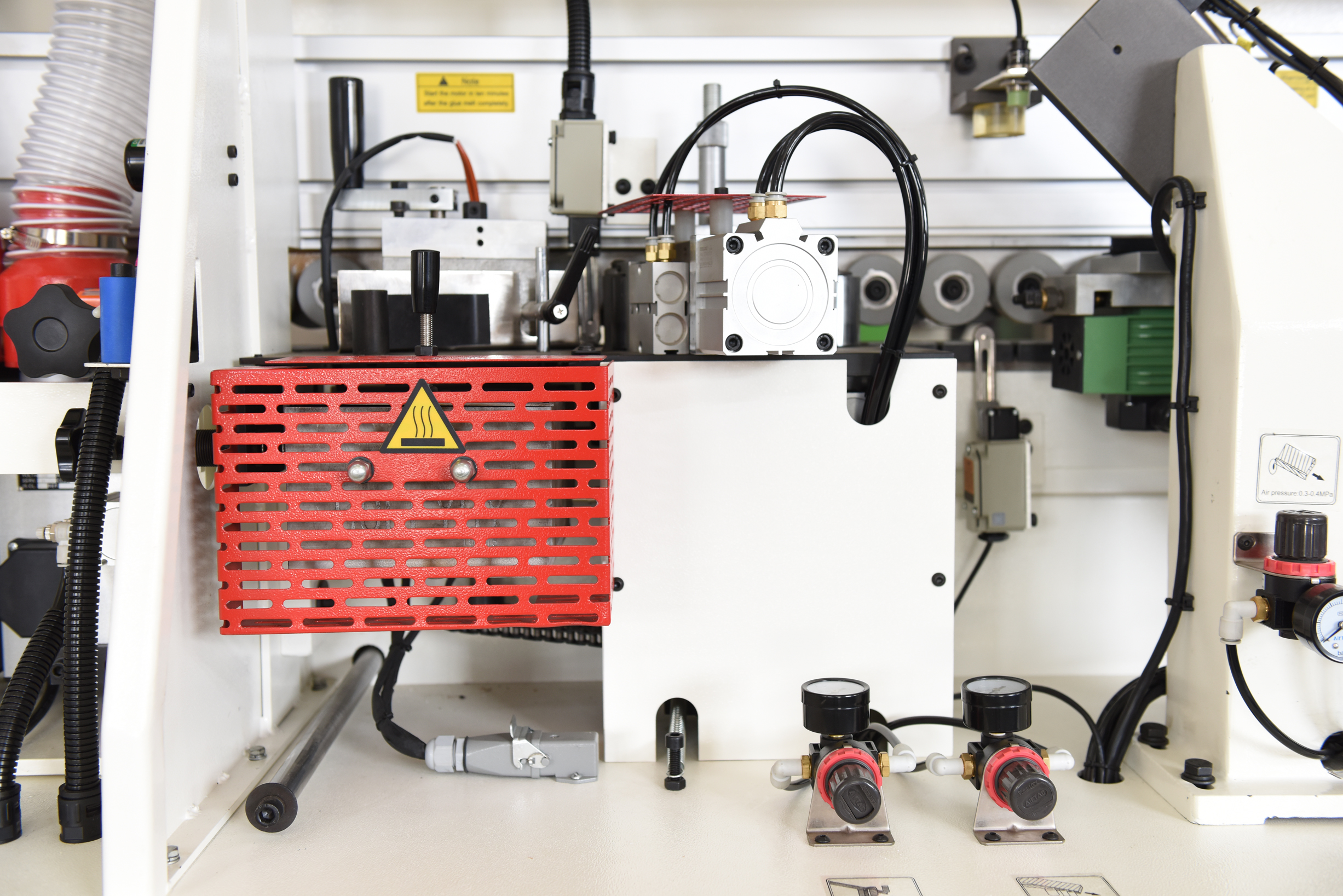 End cutting :With two high speed motor with power 0.35kw for each motor and high precision linear
guide guarantee for perfect cutting results.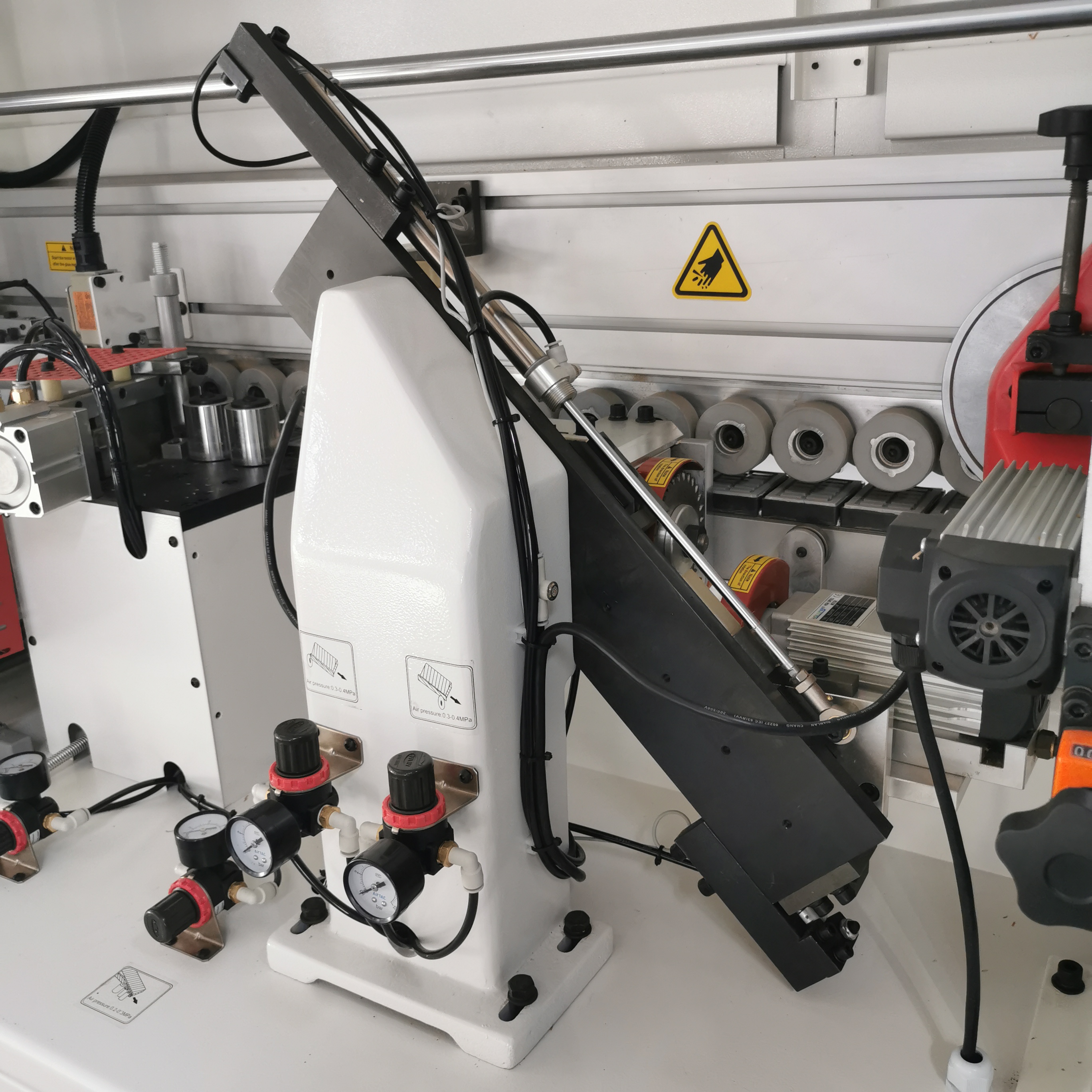 Fine trimming :With two high speed motor ,adjustment through the counter convenience and quickly.
2 mm radius tooling is included as standard.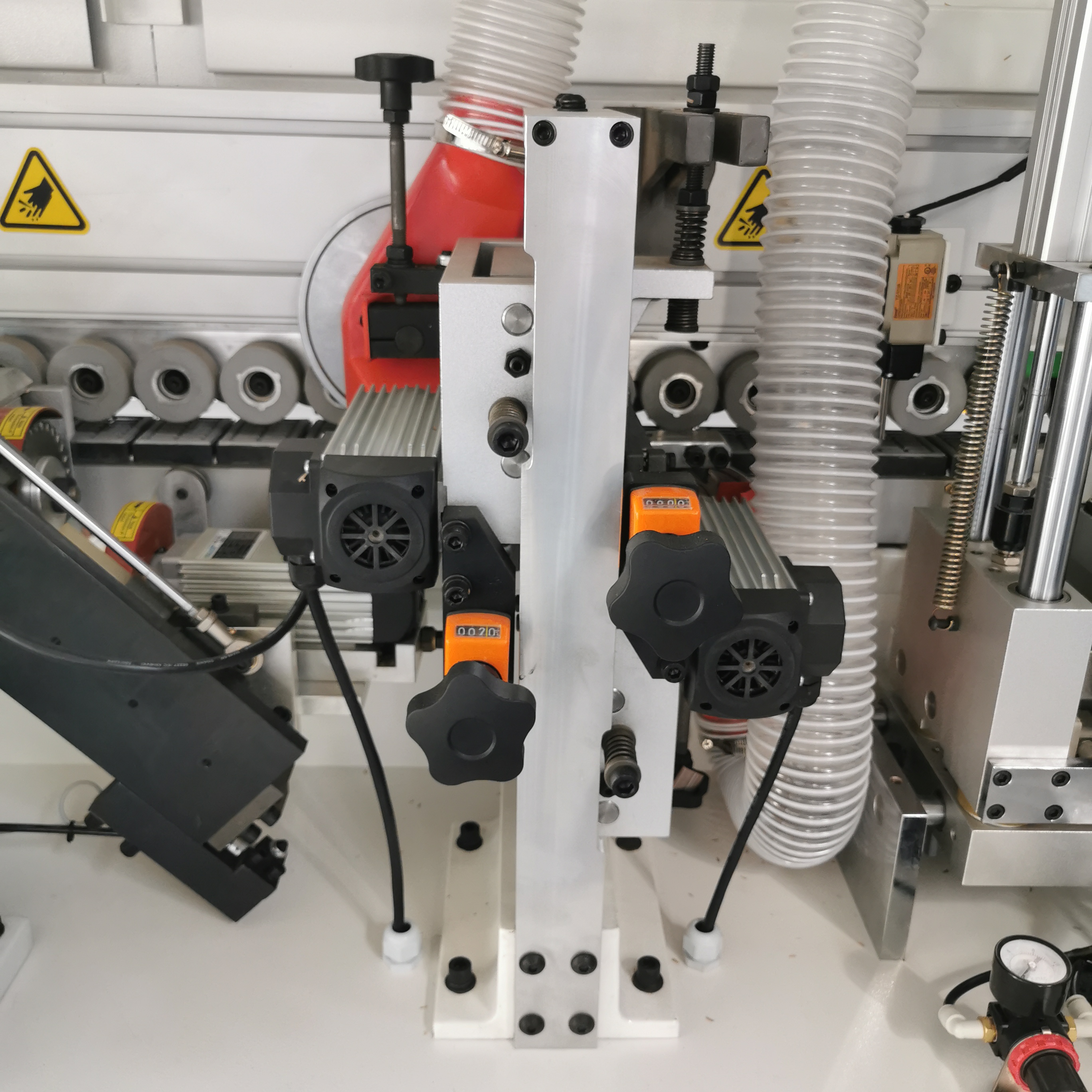 Optional: R scrapper ,The top surface of the edge radius is removed by the light scraping of the radius knife,
ensure the smooth finish.